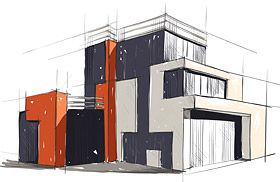 Proper marketing – successfully sold !


Home staging is in everyone's mouth. With a professional home staging your real estate is presented well in an extra promotional way.

Potential buyers see your real estate in a different light than you do. We can give you a helping hand how to optimize the scenery for those who are interested in buying your real estate.

Starting to transform the way your real estate is seen adds value – with a little change in light and atmosphere you can allow potential buyers to imagine it as their own.

Proven service providers are available to us for the architectural fine-tuning.


> Contact for owners